Bell Ringing at St. Mary's before the Songs of Praise service on 1 May 2011.

The Fuller Society placed a plaque in St. Mary's Church Redenhall to honor Edward and Samuel Fuller. Both Fuller brothers were baptized in St. Mary's.
The plaque was re-dedicated in a special Songs of Praise service on Sunday, 1 May 2011 attended by member of the Fuller Society.
The service was a part of the three day May Flower celebration which took place 30 April - 2 May 2011 in honor of the Fuller Society members' visit.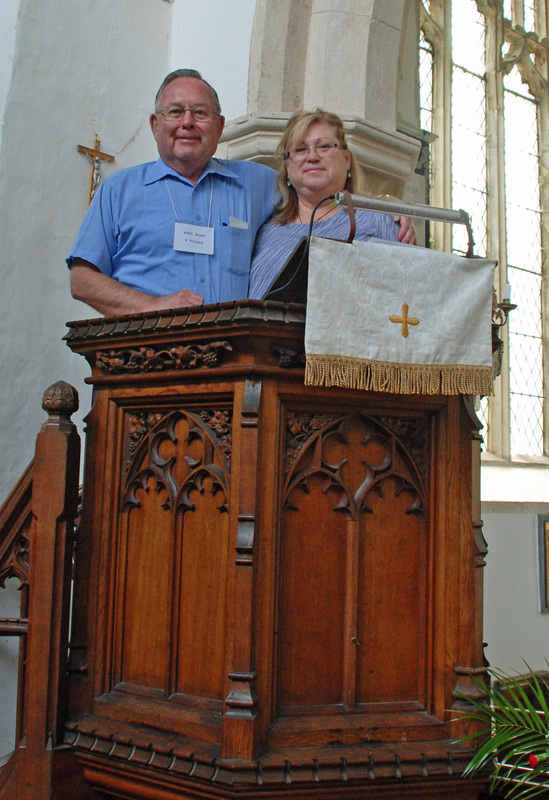 John Kemp and Debbie Yingst in the pulpit.